The official manual for Node Wars is here:
https://www.blackdesertonline.com/game/warfare/#guide
More specific information:
Nodes can be in 5 regions, each region is handled by its Channel 1:
Calpheon 1
Balenos 1
Serendia 1
Mediah 1
Valencia 1
If you are building in Serendia territory, you have to be on Serendia 1 for the whole Node War.
If you want to check who else built on a node in Serendia, you have to be on Serendia 1, otherwise it will not show anyone else's forts.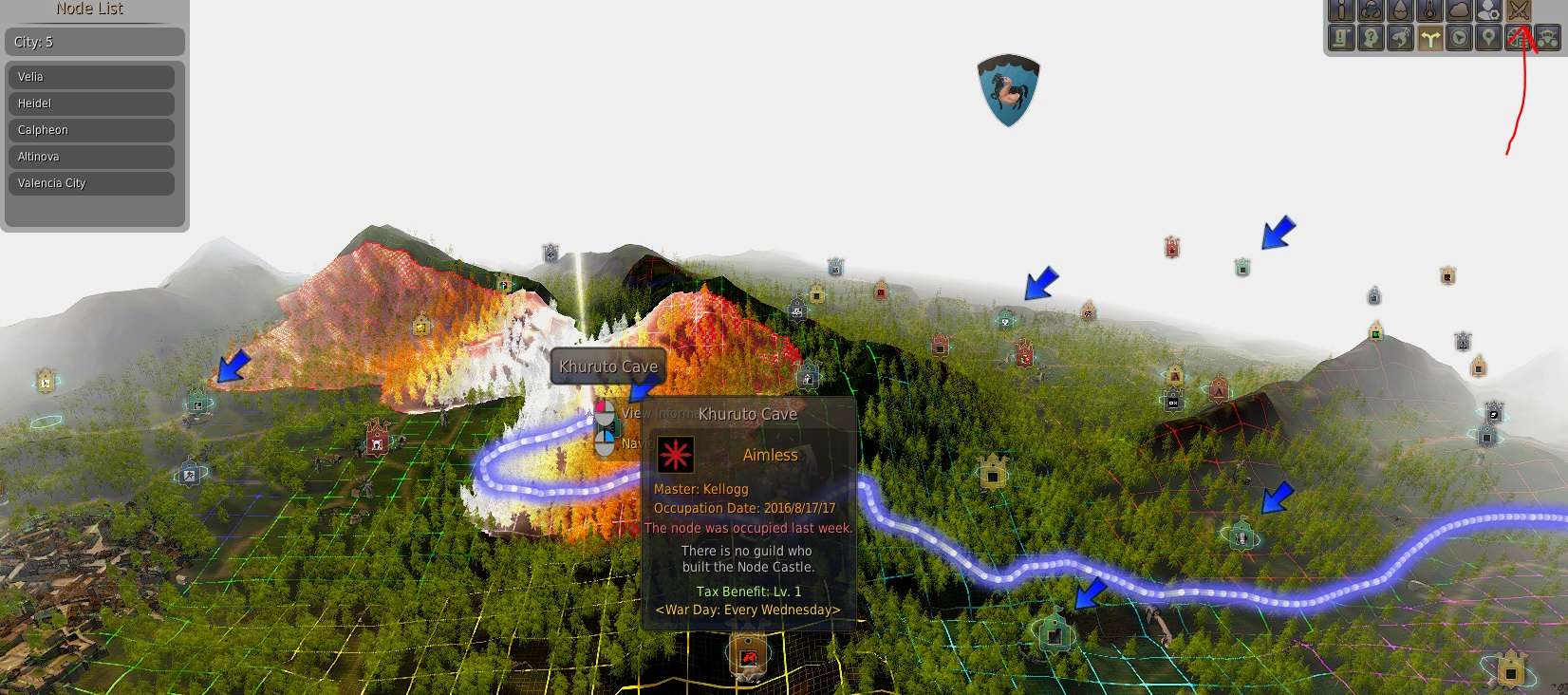 To see which nodes are open, click Crossed Swords at the top of the map, and select the week day in the filter.
Remember to be on that region's Channel 1.
When you place a fort, it will show on the map in Channel 1 of that region.
It will show like this:
The red area will show up once you click on the node - that's the area in which you can build.
Once you click the fort, it will open up a panel showing what materials are needed.
Make sure you send each worker with only 1 material each for only 1 trip. Do not queue up multiple trips.
Do NOT press the (Change) 1 Times Button. That pre-queues the orders, and they will not make it in time.
Also, be mindful, that the fort panel only shows you how many workers you have sent. Other people's workers are not shown, and are only marked as a blue line on the interface.
THE MOST IMPORTANT THING TO REMEMBER:
NEVER PUSH THIS BUTTON.

AGAIN, VERY IMPORTANT - DO NOT TOUCH THIS BUTTON.